Tell people what they mean to you. 
We've compiled a little "buying" guide from the shop that includes local artists and vintage goodies.
 Vintage Postcards ($1-$8 each)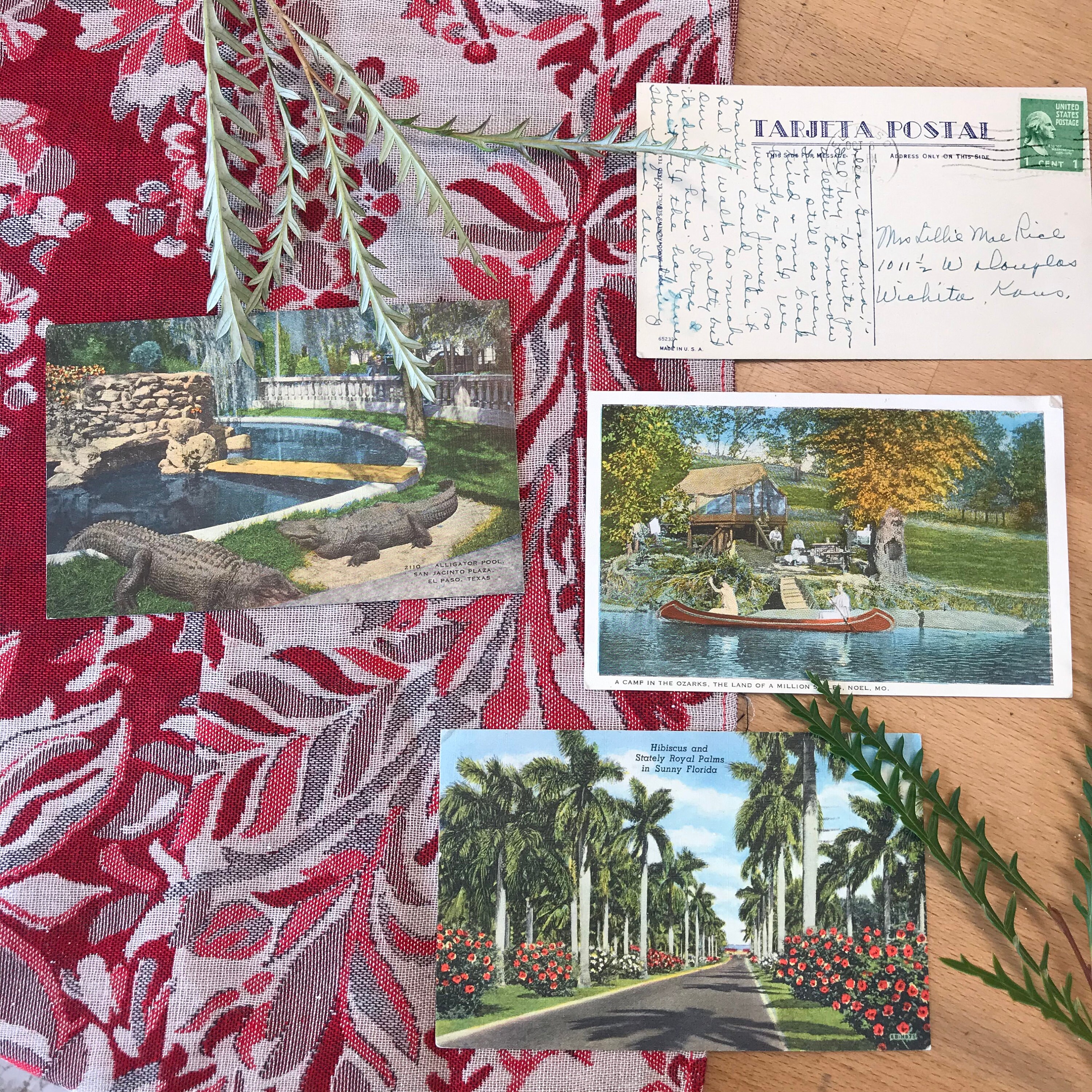 In my honest opinion, nothing beats heartful like a honest note about how you feel about someone. Make it extra special by choosing at vintage postcard. Extra points if you can pick one that maybe is about where your pal is from, their favorite place, or where you want to go with them. 
Screenprinted Valentine's by Illustrator Robin Banks ($6-$30) @ramenbanks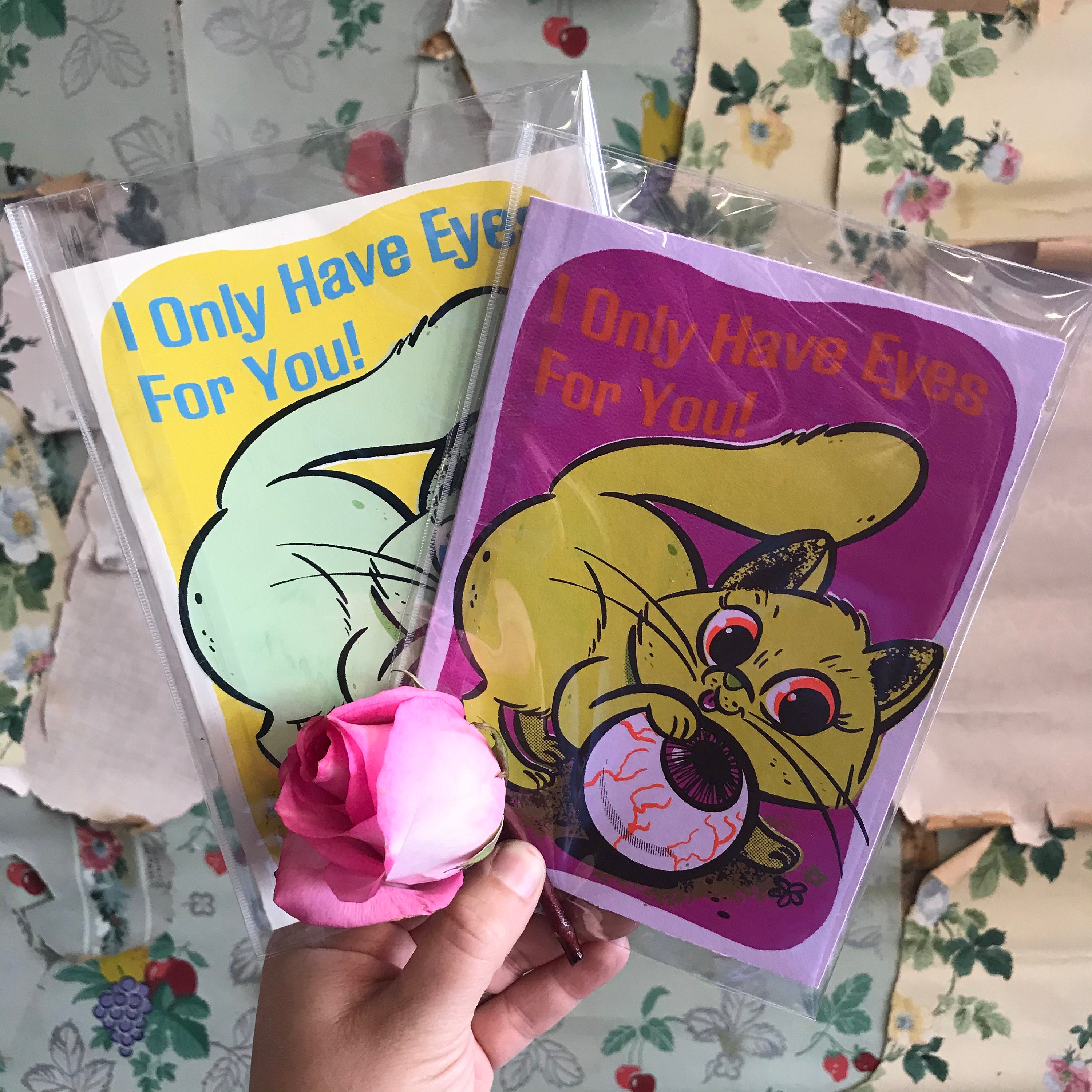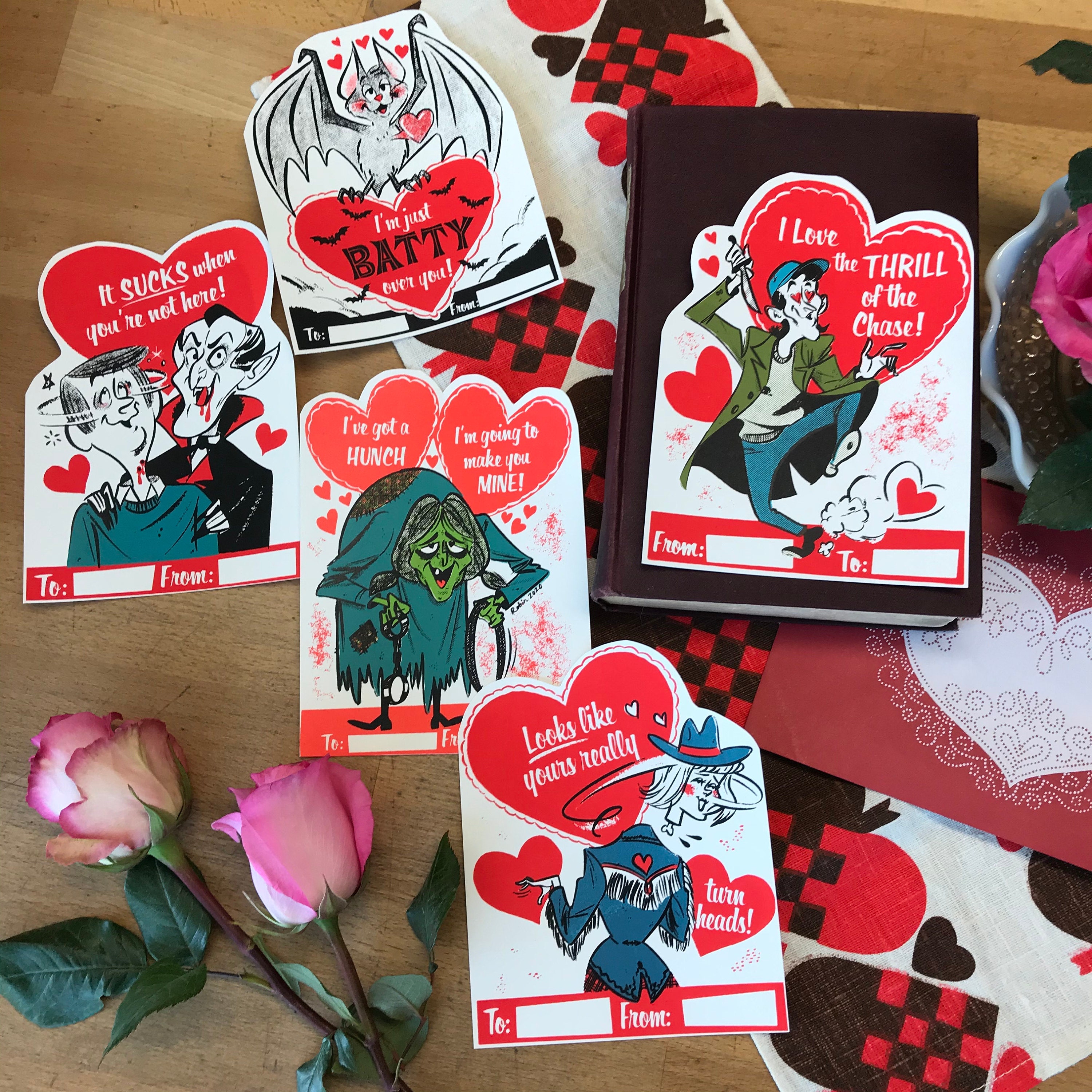 I have been obsessed with Robin's illustrations for a long time. They nail mid century kitsch and their designs make your heart melt! Pick up a set at the shop thru February.  
Evil Eye Bath Company X Copperhive Vintage ($6) @evileyebath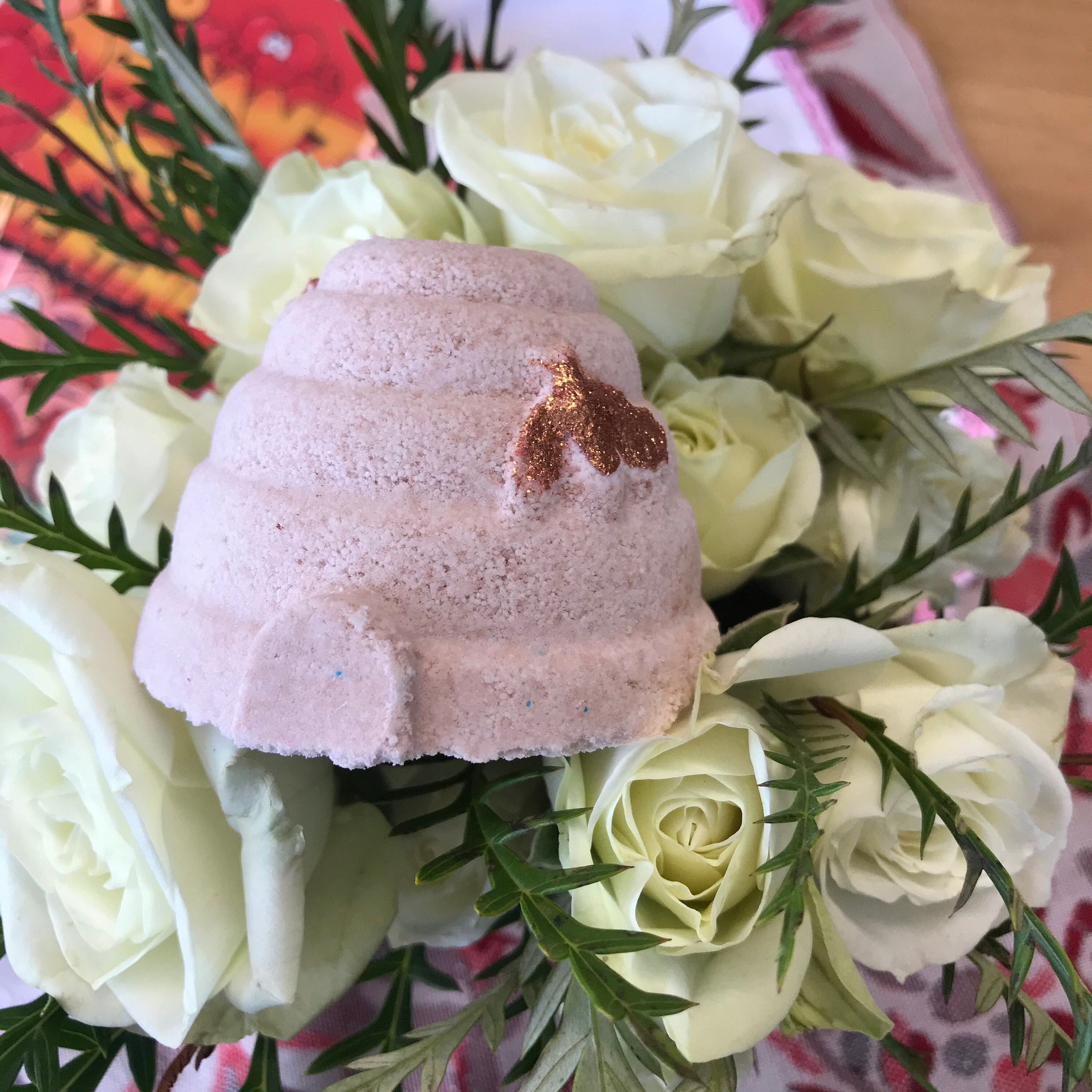 Katrina is a bath bomb genius and created this Honey Buns custom bath bomb. Warm sweet scents, copper highlighting, and hidden color burst inside for a fun, relaxing bath experience. While supplies last! I look forward to bringing more of her bath products into our shop! 
Vintage Pottery/Containers ( $-varies)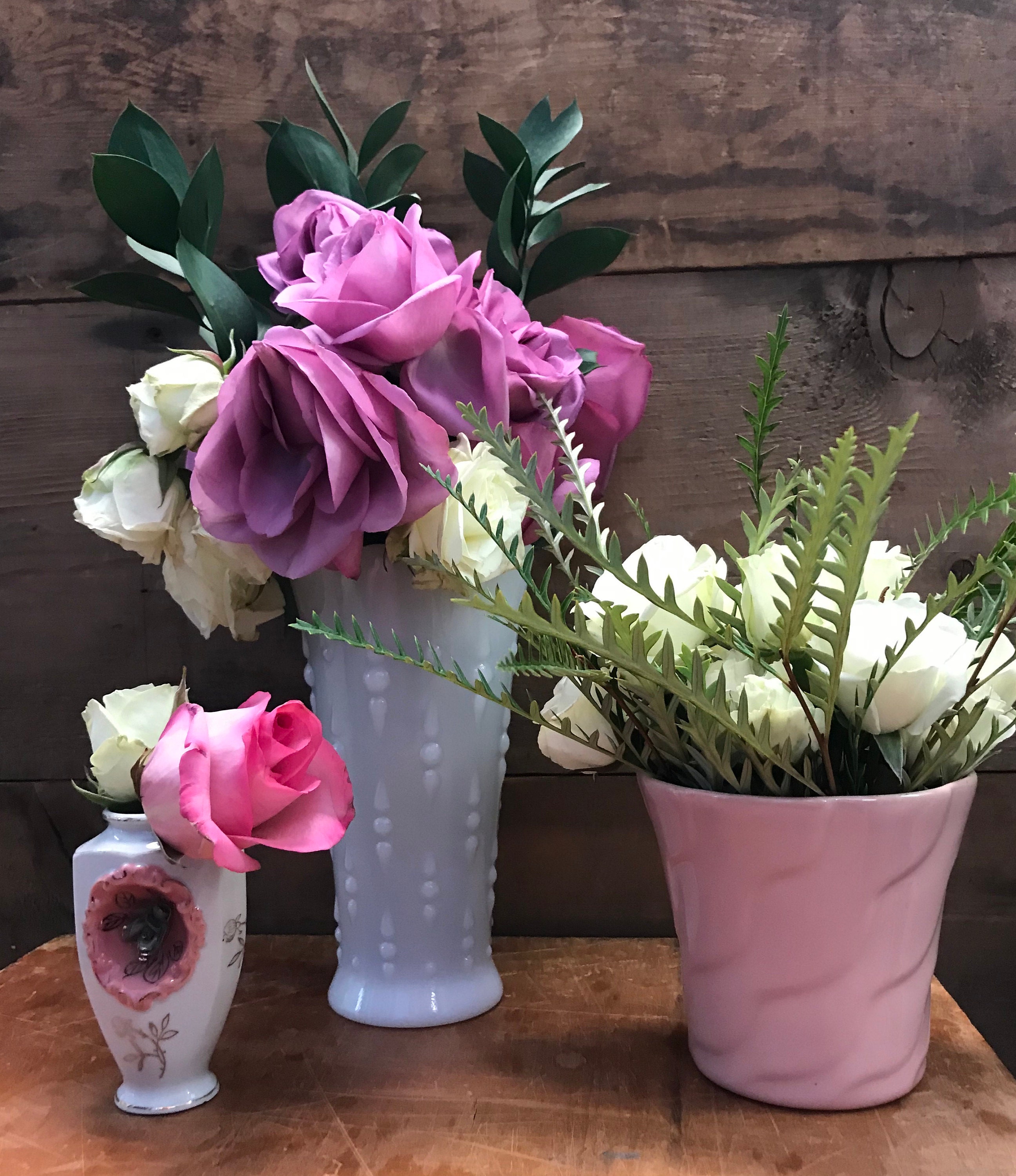 My favorite thing that I love doing in the shop is finding a vessel or vase to put flowers or greenery. If your pal loves traditonal Valentines gifts this is an easy A++ way to personalize it, and make it special, You can use old bottles with one stem, or milk glass vases with a big bouquets! Its def the thought that counts! 
Artwork by IAmTheUgly- Logan Whitmore ($8-35) @iamtheugly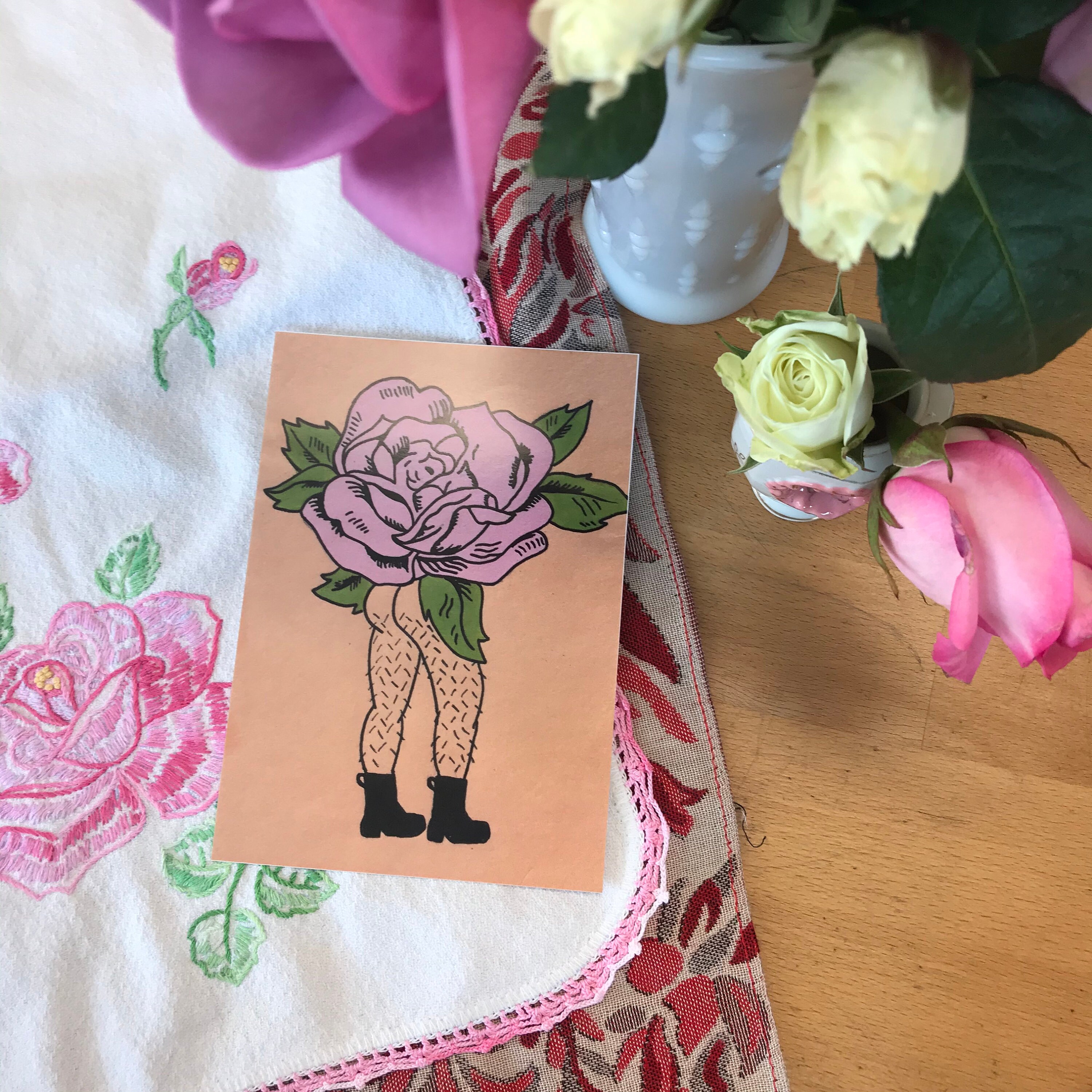 Full disclosure I'm married to the artist Logan Whitmore, and thought of including him in this list with a couple of his creations like his prickly rose prints, and custom To-Boob Lists that he cuts from wood, hand paints and mounts a journal in.