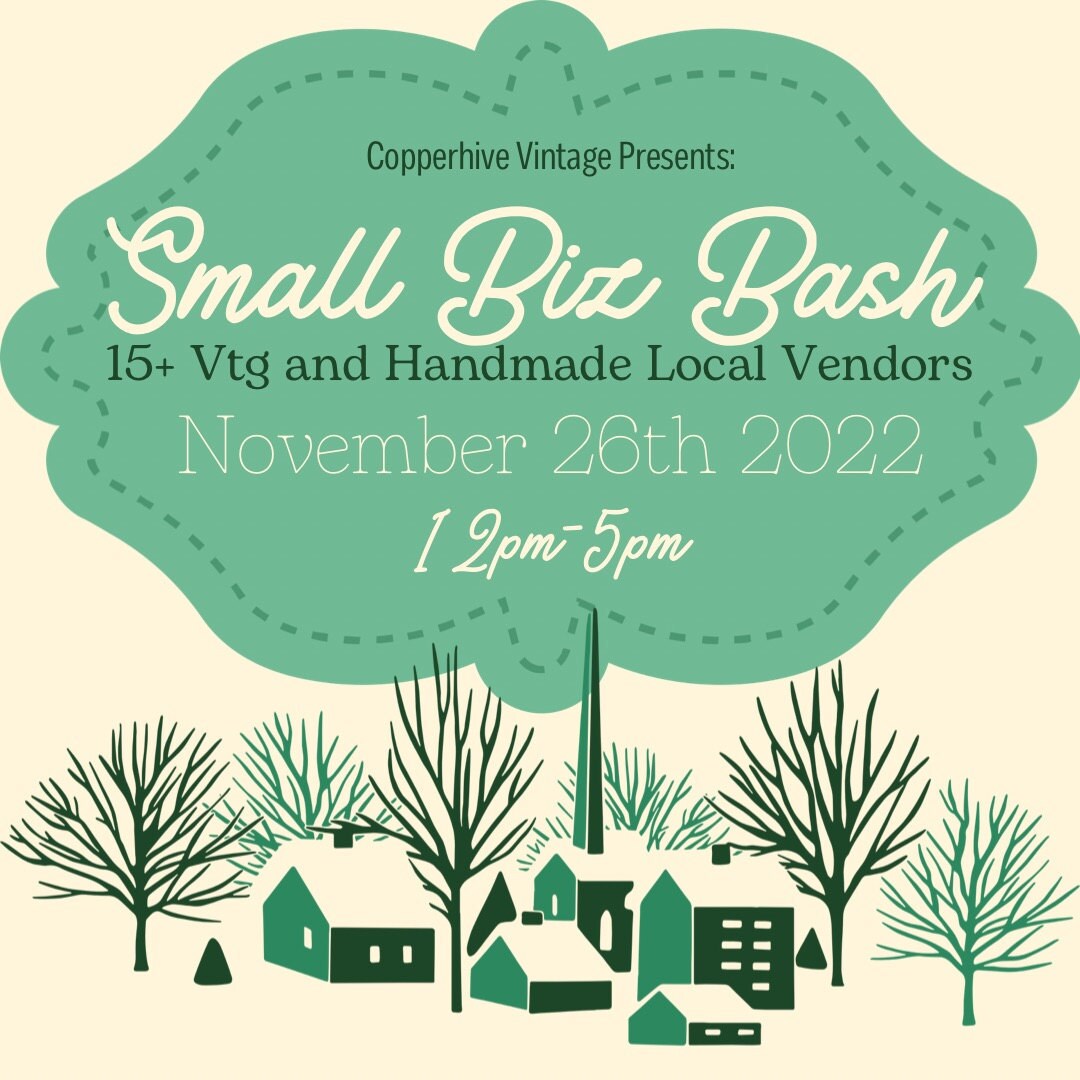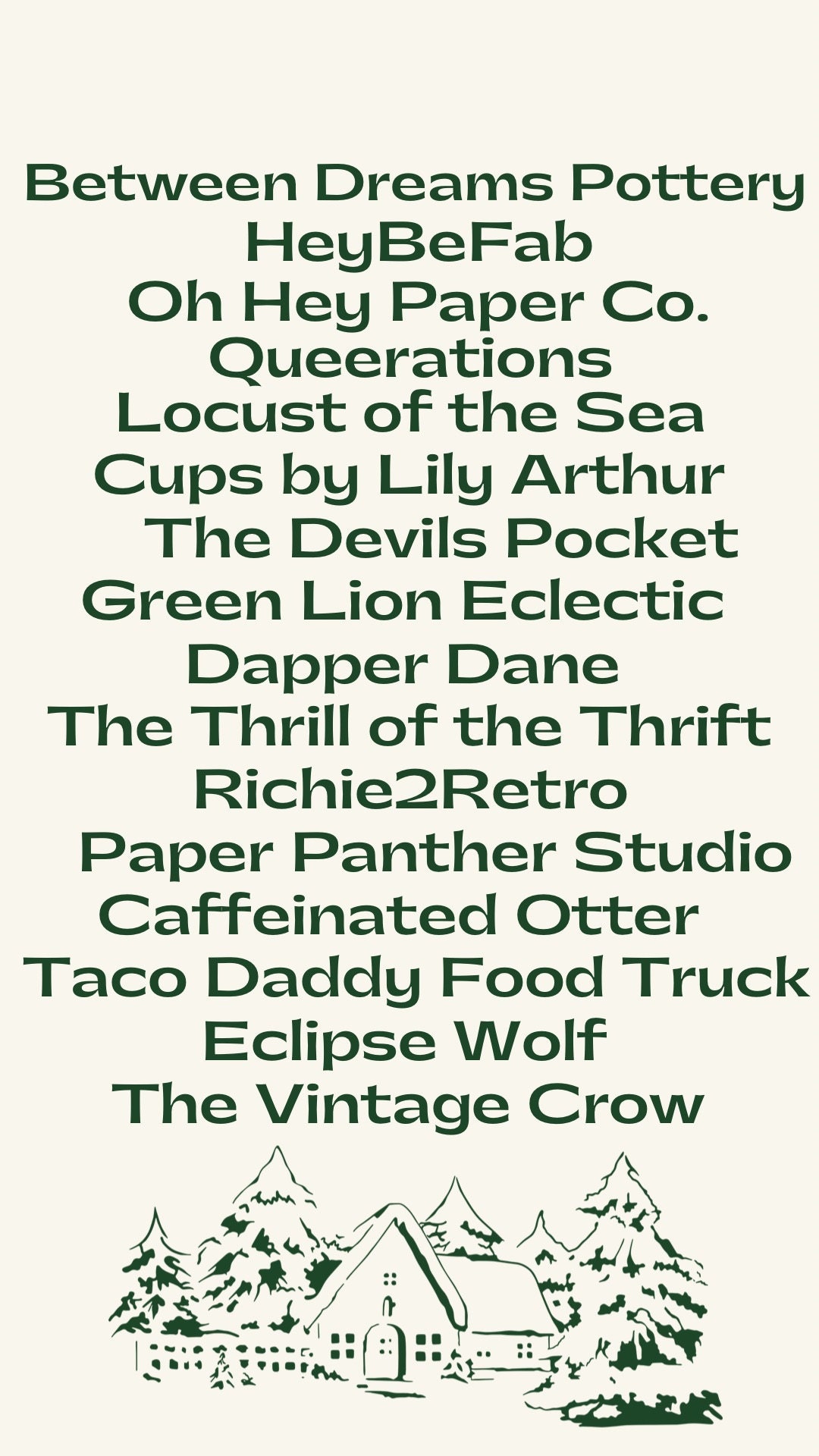 First and Foremost, heres the vendor line up! We are so excited to have so many amazing makers, and vintage curators at the shop on November 26th. 
Small Business Saturday is a community day for us, gtfo of here AMEX propaganda. We have a huge holiday floorset, and put out all our holiday things we've been hoarding throughout the year. It's also the only day I have a planned flash sale on everything in store. I LEGIT MEAN EVERYTHING. As a way to thank you for all the support for the entire year. 
We decided to extend it this year, since we have the space, and its our busiest day of the year. To share that wealth with other small businesses in the community. Thus, the birth of our Small Business Bash. Its a free event to participate and attend. I had over 60 small businesses apply, and It was painful choosing only 15, due to our limited space. So please come by, see what people in your community are making, support them, and lets continue to this local movement forever and ever.
PT2: My feelings about running a small business.
I listen to ClothesHorse podcast, and recommend it highly. My fave episode is #140: The Future is a Place We Invent. LINK HERE TO CHECK OUT. Amanda the creator and host had a wonderful idea to do voice essays for Small Buisness Highlights, for small business owners to share their feelings about being in business. I wrote out the following and got so scared to hear my voice on a podcast I love love love. That I couldn't actually hit that send on the emails that had the recording of my vocal sentiments that I will share here instead.
Joy and/or Terror
I always descrIbe running a shop, well it's joy and/or terror.
The joy is getting to connect to my artistry of finding old things. The joy of creating an atomsphere or world I can fall in love with. That other humans in your community, that are also in love with the world you've created, FIND YOU! They become your friends, they give you so much prosperity. The true gift of small business is that it creates the community of the city. Its the soul, and I'm so grateful that yall continue to show up to our lil shop, and allow us to be apart of some of the reasons that make South Salt Lake so great. 
The terror is taking that great big leap everyday doing something that seems so unconventional. That your vision may not be seen, and stylizing old junk, is not necessary. The greatest Terror or fear is that I let down my customers. The fear that the growth of the city your in is going to erase you in the name of dollar. Terrors that fuel fears brought on by capitalism, that I should be doing more, should be doing better, should want to grow, and should prioritize the dollar over myself. 
When these fears become too much, legit nightmare fuel, I like to think about possibility for me and other small business owners...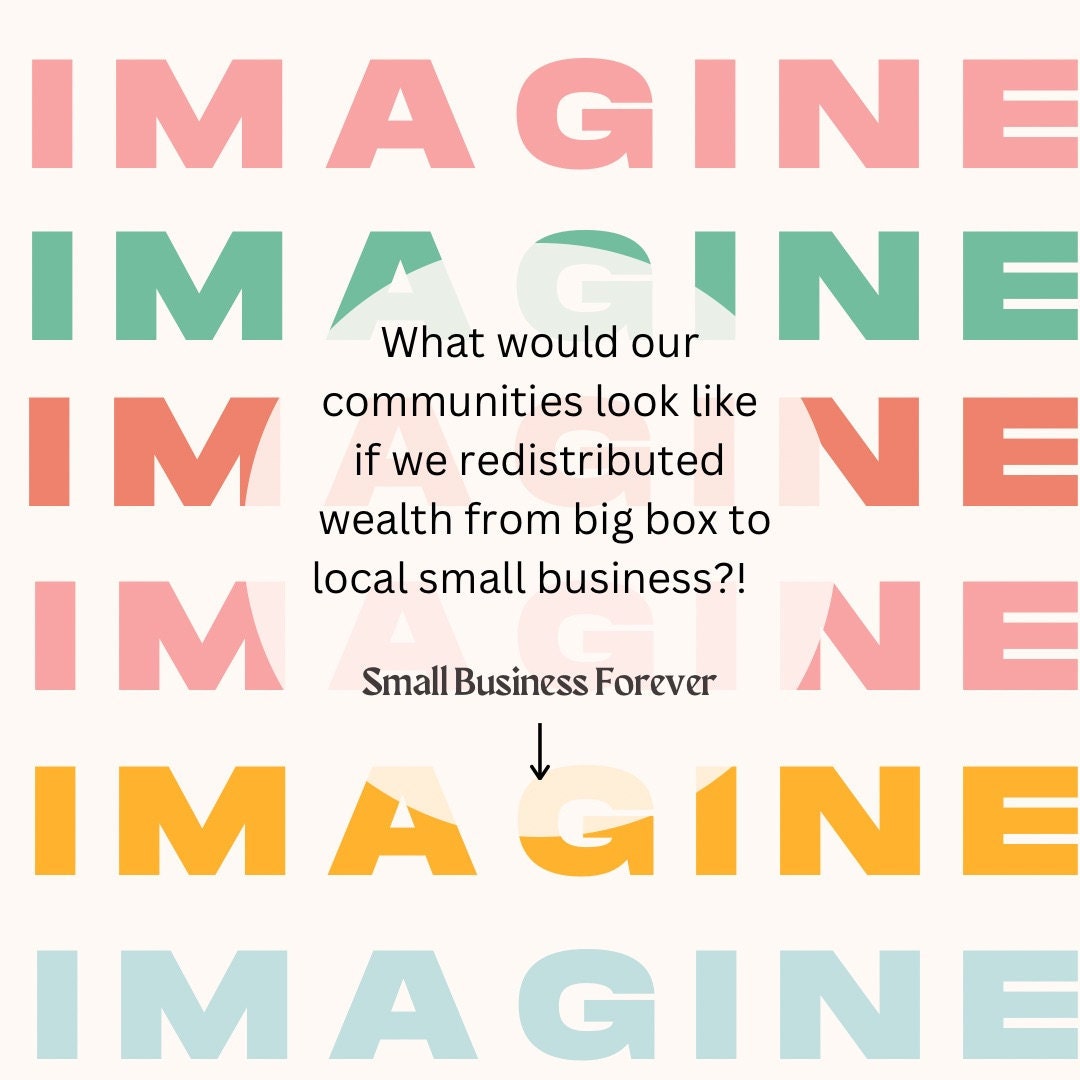 +But like what if we diverted wealth from all big box stores to small business??
+How would mutual aid change in our communities if small business had the wealth?
+How would gentrification look if small business could afford a seat at the table?
+How could we change the prosperity of a local family by choosing to shop local this holiday season? 
The future is going to be so magical, I KNOW IT. Small business is going to be the future for sure. I can't wait to watch it happen, WAIT I AM WATCHING IT HAPPEN. We're in the thick of it. 
Right now we need as many people to make the radical decision to see thru the curtain of capitalism, that we can change the soul of the city by shopping small business. 
I own CopperhIve Vintage, a small vintage clothing and vintage home goods store in South Salt Lake. Just outside Salt Lake City UT. I experienced displacement physically and technologically this year, and very quickly learned about the power of my community. This year, is by far my hardest, and I'm very lucky and privileged to get to keep having a brick and mortar, and sell in this capacity in my city. Yes, it was a lot of hardwork, but it also was the direct result of the support of my community. So Thank You, for in whatever way you have supported us. Lots of love, Jacqueline, Logan and Story.