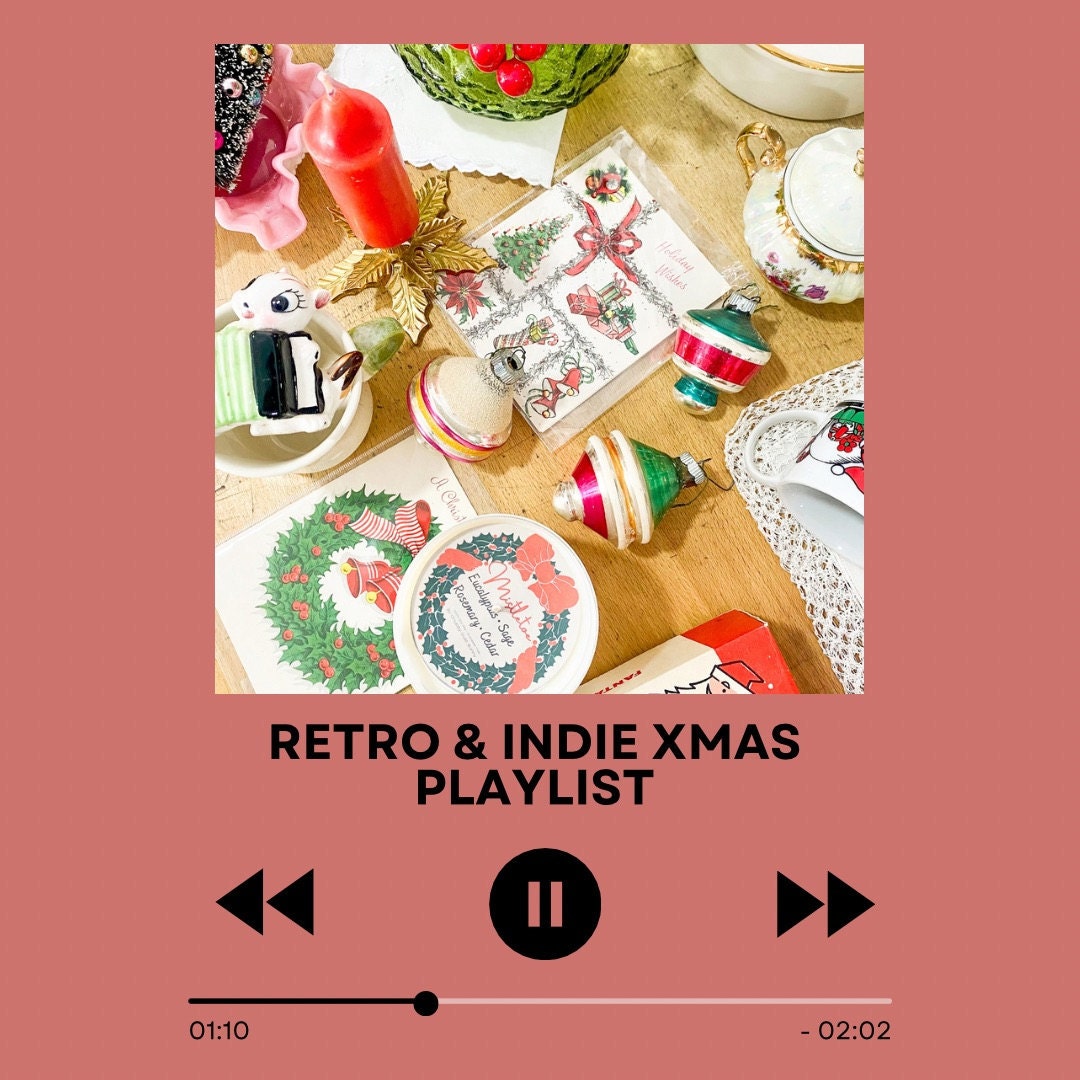 Spotify Playlist: HERE
Apple Music Playlist: HERE
A few days before Christmas, I start to feel the NEED to listen to Holiday music. We celebrate Santa Claus in our house, so songs that celebrate the whismey and magic of this nice guy are our favorites. Bonus points for the kitschy ones too! 
A few of these jingles were inspired by my friends Robin Banks, Yexenia (@Yexeniayoung) & friends- who DJ's often around the city. All vinyl and usually 60s bubblegum goodness. Find Robin's music posts and DJ info @rockinrobinslc. Plus Robin illustrated this flyer, and dang I love it.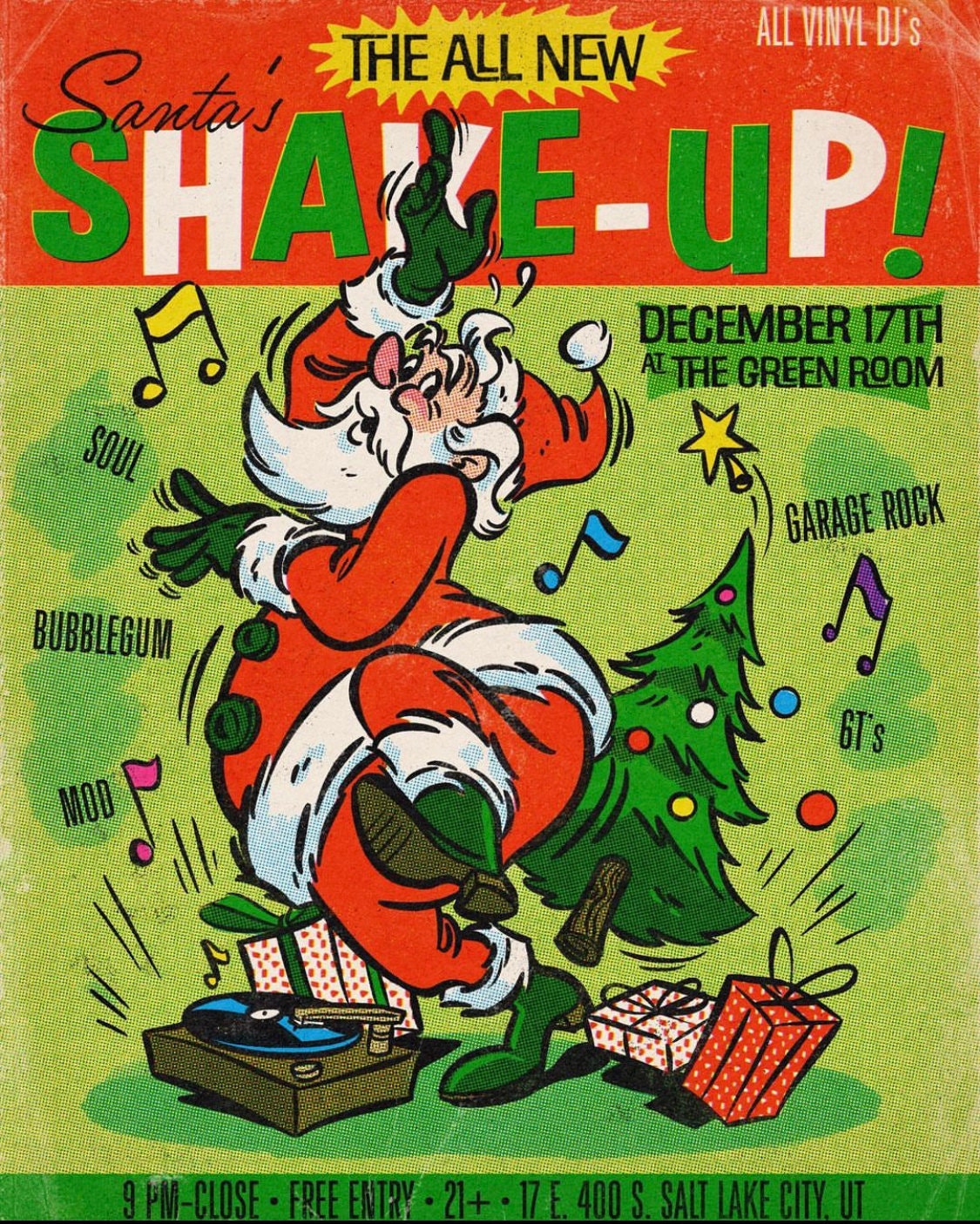 Designed and Illustrated by Robin Banks @ramenbanks
We went and saw them at The Green Room Bar in Downtown SLC, and learned all about Red Sovine's Santa Claus Is A Texas Cowboy from @elmer_presslee (William Robbins). Shout out to sharing the saddest Christmas song, from the same artist, Billy's Christmas Wish. Which we didn't include, but if you want to break your own heart, give it a go!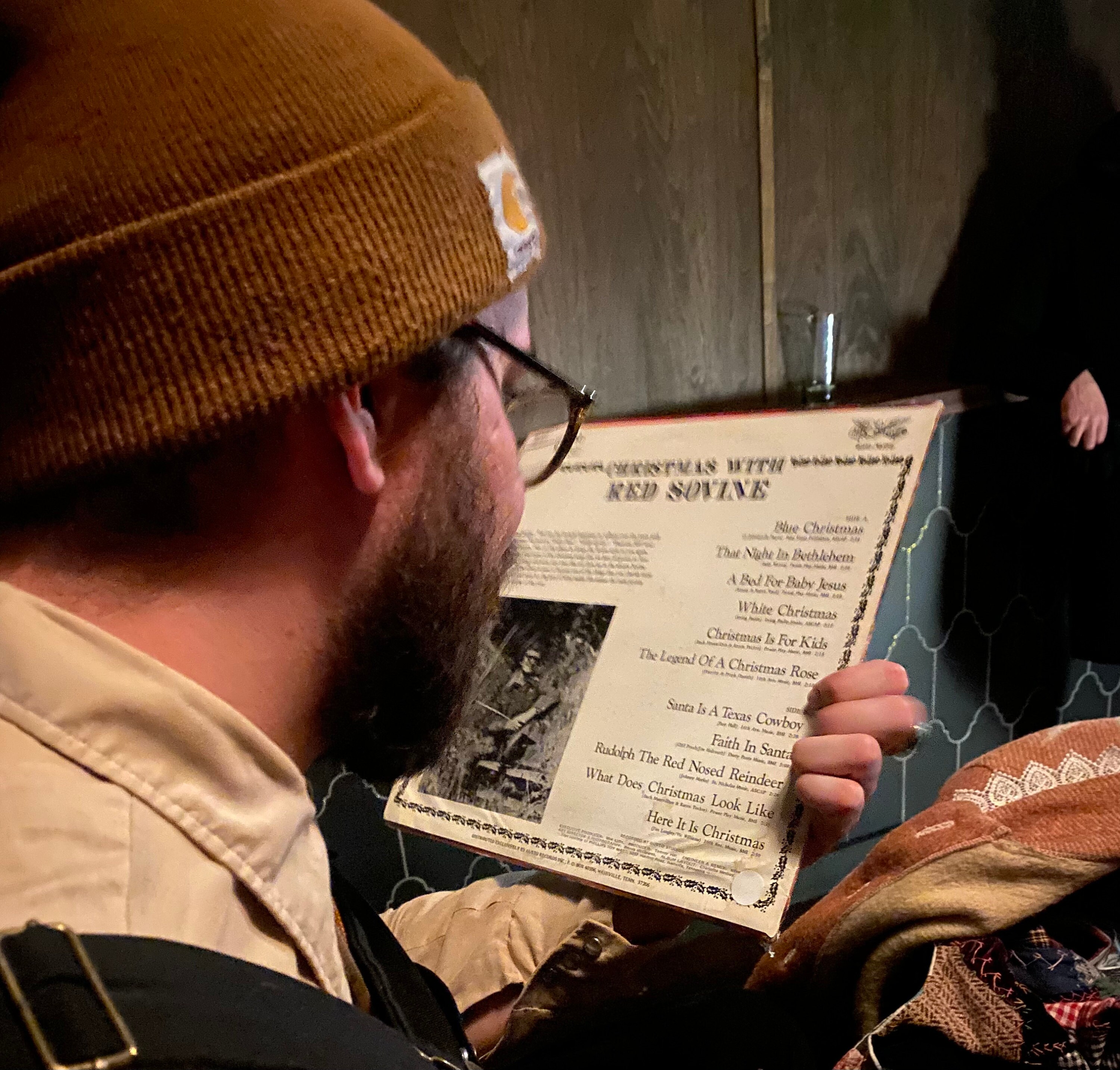 Special shout out to our kid, Story, who requested that El Burrito de Belen be put on this playlist, and she performed it with her fourth grade class this year! 
Merriest Kitschmas Friends! 
Jacqueline