Find the collection HERE 
Behind the scenes TikTok HERE
Plainly, I'm a simp for Stranger Things. It latched onto my heart thru my childhood nostalgia, styling, character development, and horror. The simple concept of friendship and your immediate communtiy prevailing over evil, is the void that my heart needed thru this timeline in my life.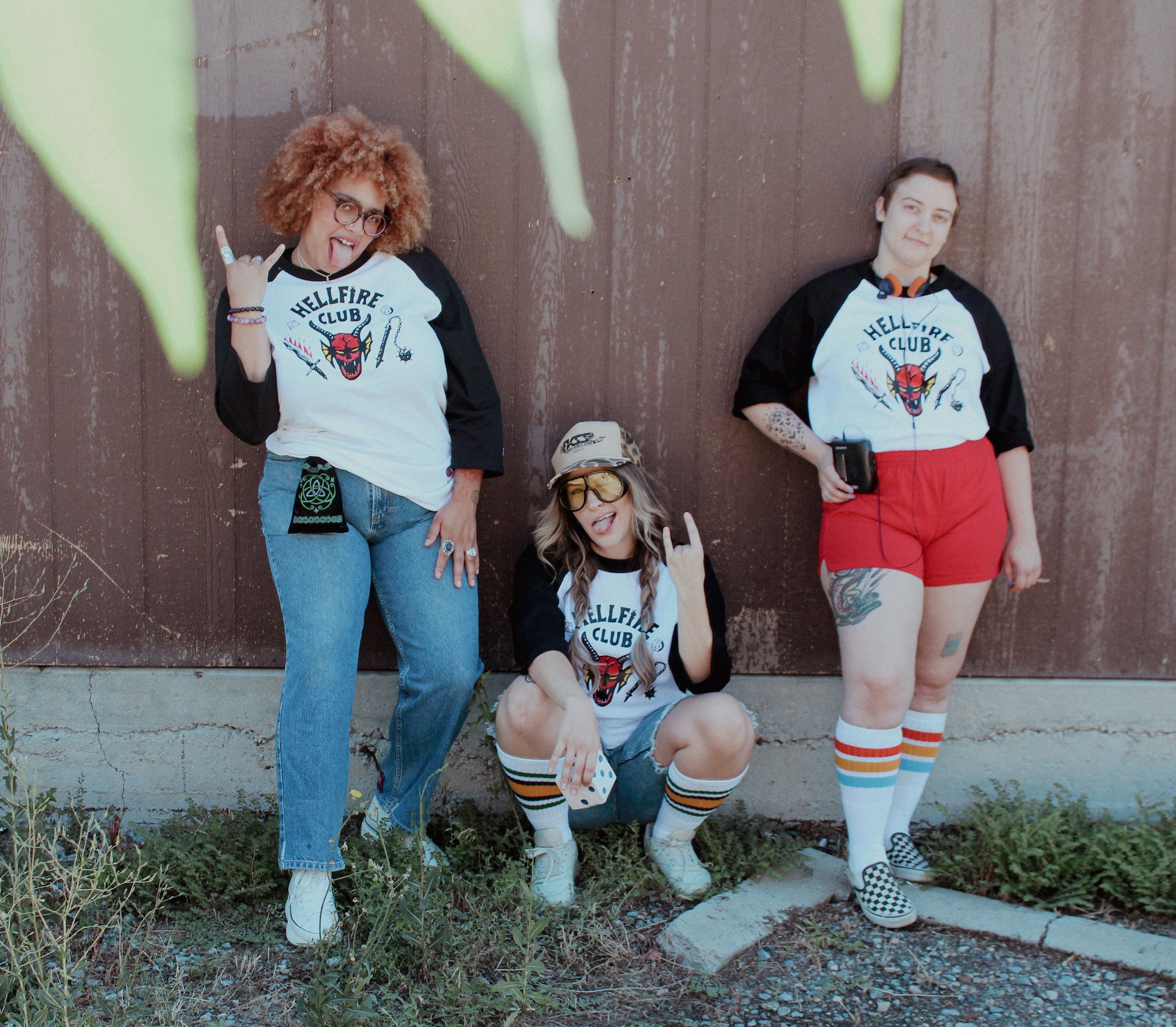 When we moved shops earlier this year, we got a bonus area that will allow me to do create more styled lifestyle shoots for the shop. Something that I've been wanting to do for a while now. Which asks the question, Why is it important for me to do these lifestyle shoots, and romanticize these old clothes?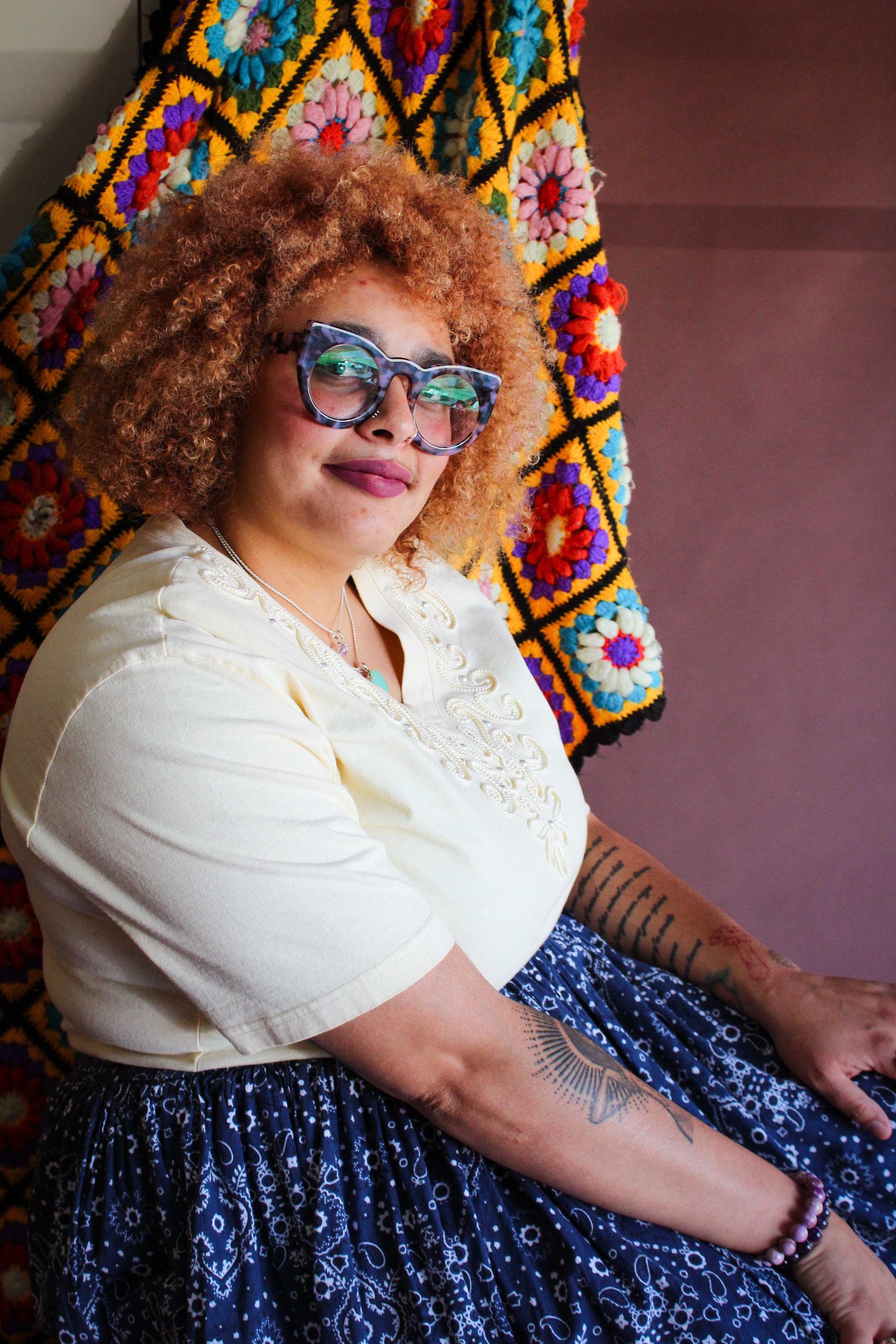 For myself, I live a very platonically romantic kind of lifestyle, I fall in love fast with things I connect to. I find aestheic value in old things, I see their potential. Things transcend their physical value or practicality for me, if I feel a connection. I imagine their past lives. I try to honor them today. Lifestyle shoots allow me to do just that.
For the shop, with the help of my friends and customers as my models, which allows me to directly show the beauty of our community, I'm able to create a romantic storyline thru these old threads.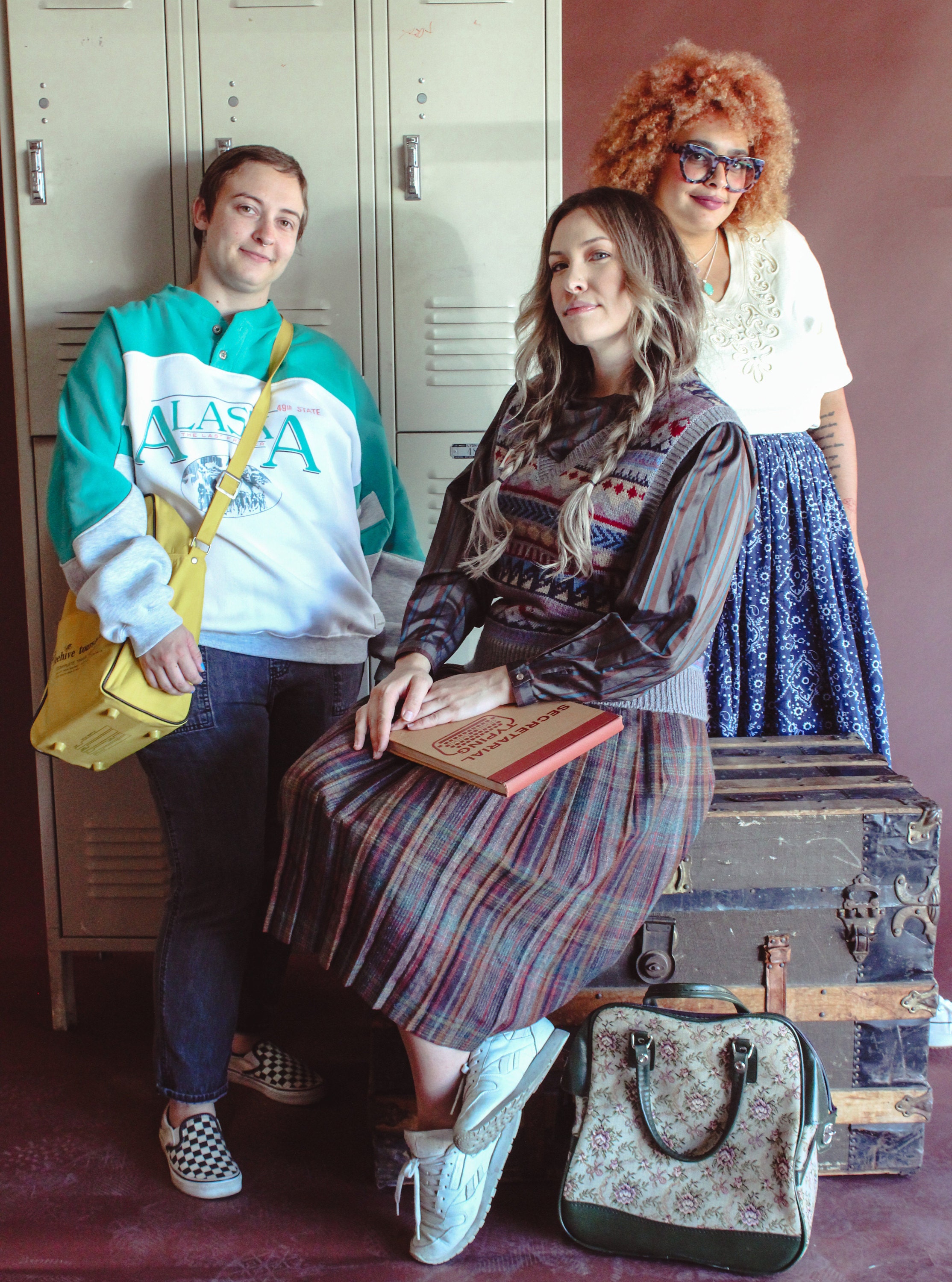 Which leads us to the Hawkins High Collection. This was directly a personal fan fiction of the aesthetic romance that I have with Stranger Things, especially Season 4. We wanted to channel friendship, awkardness, and bring forward the fashion of the late 1970s-1980s into more of a modern, wearable lense. It also coincidentally was Back-to-School season, so the theming allowed us meld into an easy way to market this session.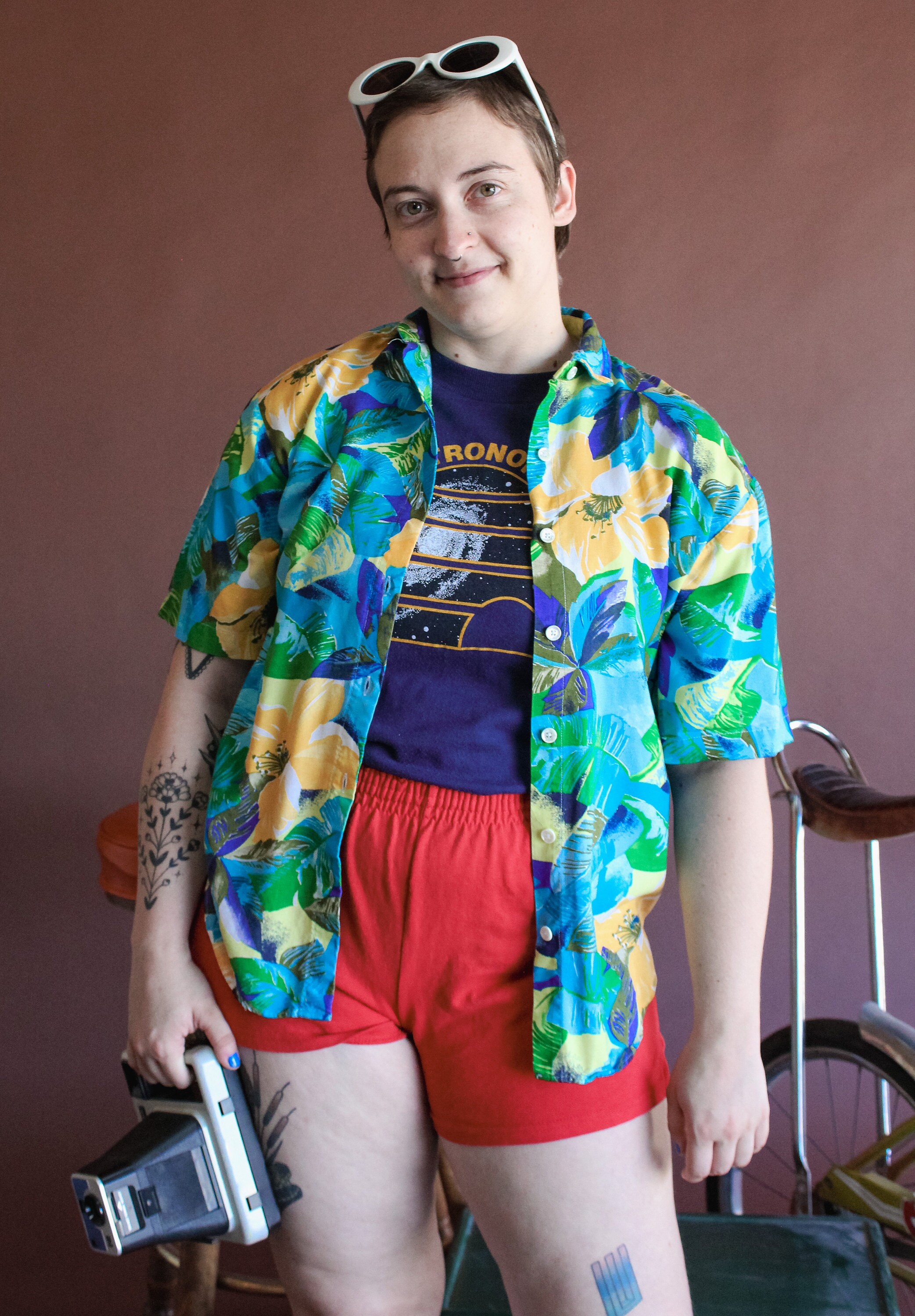 I want to thanks my friends Genevieve (@genevievebryan), Noelle (@flowersoulchild), and Shanna (@spacebabesart). Without their energy, charm, and modeling this wouldn't be nearly as cool!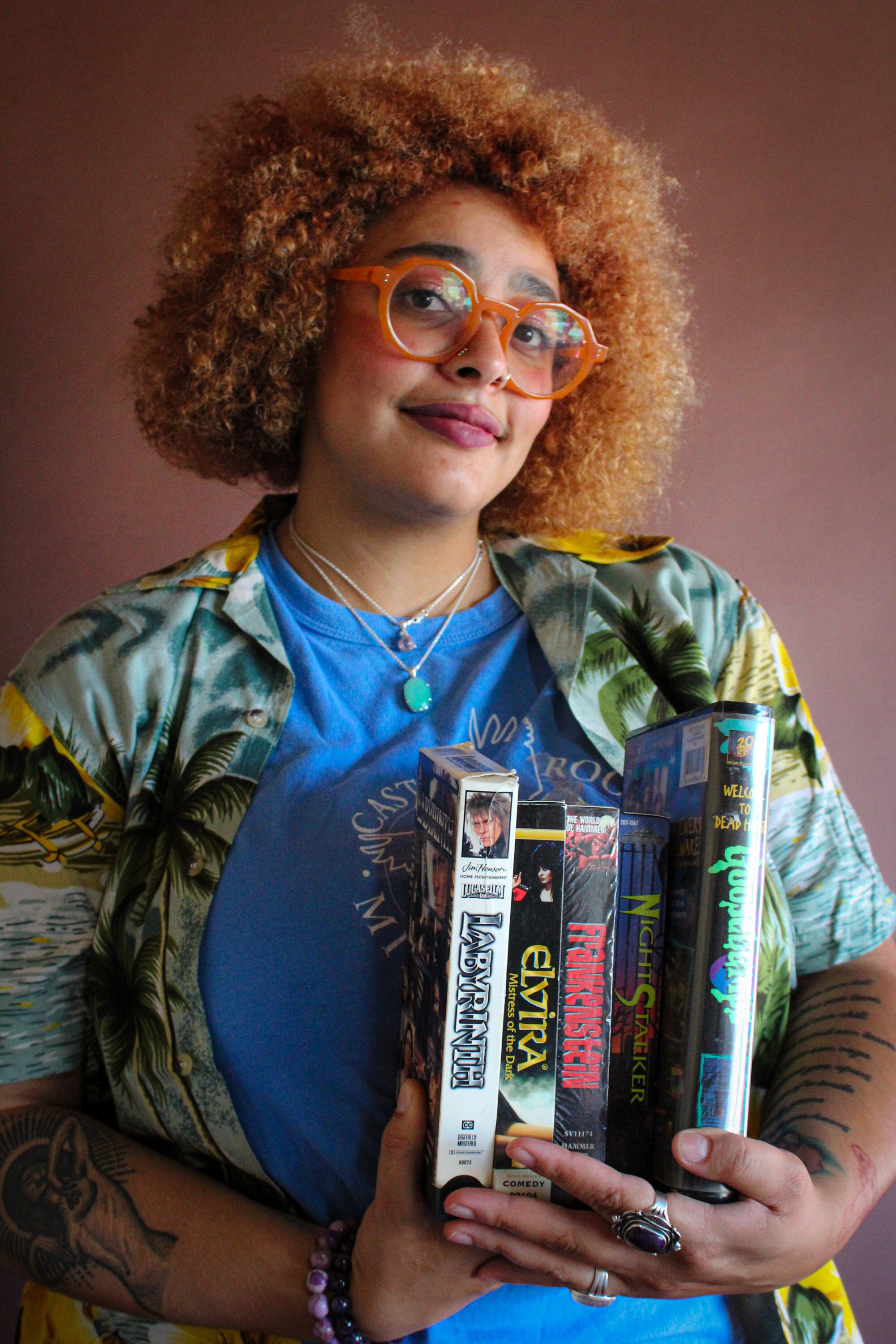 As we look forward to more lifestyle shoots; it's easy to plan themes around upcoming spooky holidays, but Im wondering what types of themes yall would like to see?
XOXO, Jacqueline