There are a lot of expectations when it comes to Valentines Day gifts, and if you're anything like me I'm always scrambling to find something that means something nice. Especially because i don't want it to be a gift that the person would find "in the way" after the celebration.
I've compiled this list of cute ideas from the shop, most are under $15, with many options in the $5-$10 range. Plus items that have a purpose, that could be reused, or loved for longer than just Valentines Day. 
BUT in all honestly, you may be able to score some goodies similar to this at your local thrift, and seriously save a buck! (Plus recycling is pretty sweet to Mother Nature, so Happy Valentine's Day to her too!) 
1. Pretty Plates and Treats.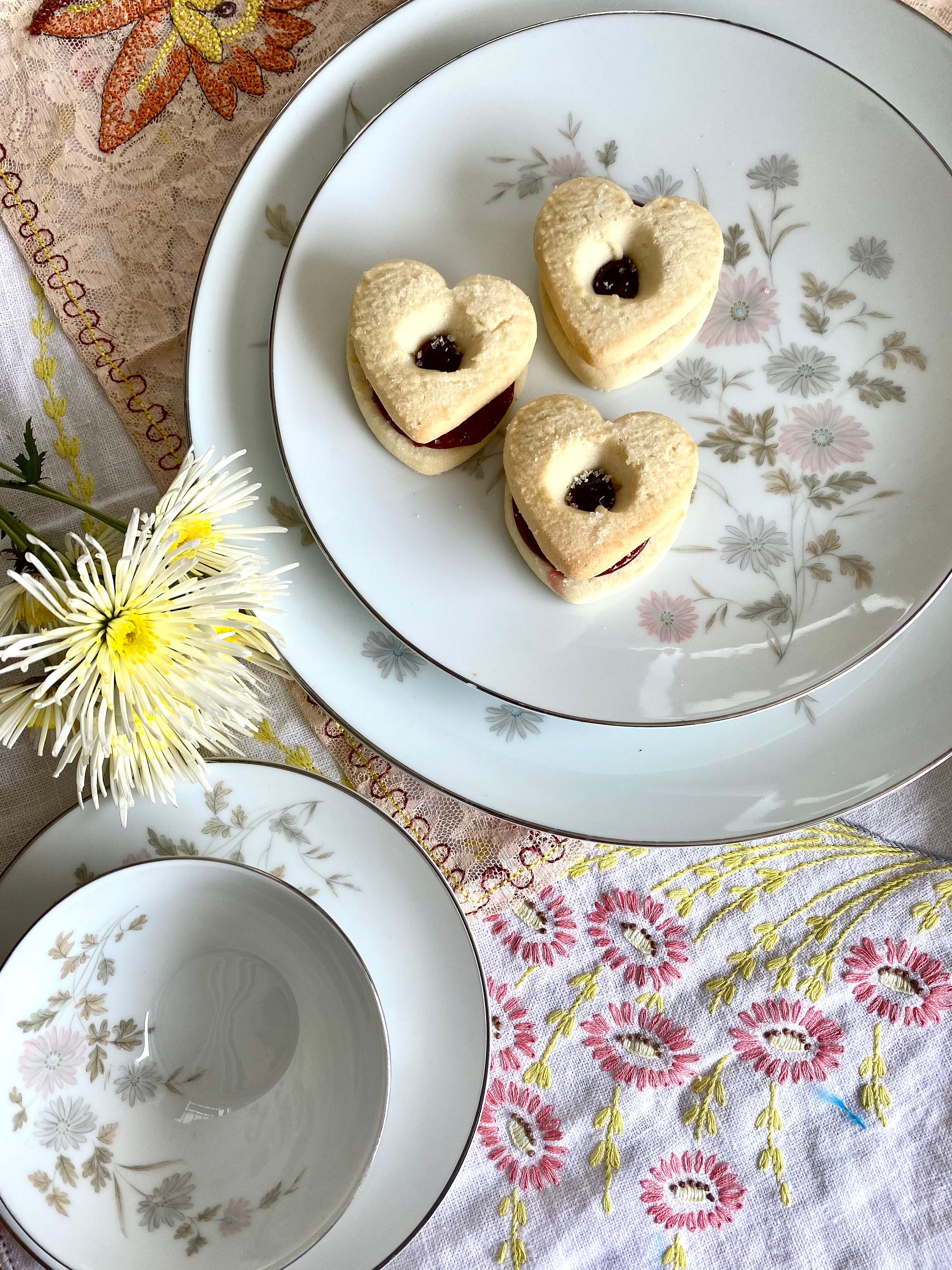 #1 friend of mine is snacks, so I thought a cute idea would include a pretty floral piece of vintage dinnerware, with some good treats. 
We have lots of single lil plates at the shop that include florals, souvenir styles with images of trips of eras past, and even some cool mid-mod metal trays.
Plus the thrifts are ALWAYS stocked with mismatched plate magic, wander the aisles and find something that speaks to you about the person you are looking for! 
Paired with a yummy treat, like these jammy cookies I picked up at Trader Joe's you really can't go wrong. 
2. Vintage Valentine's Day Cards.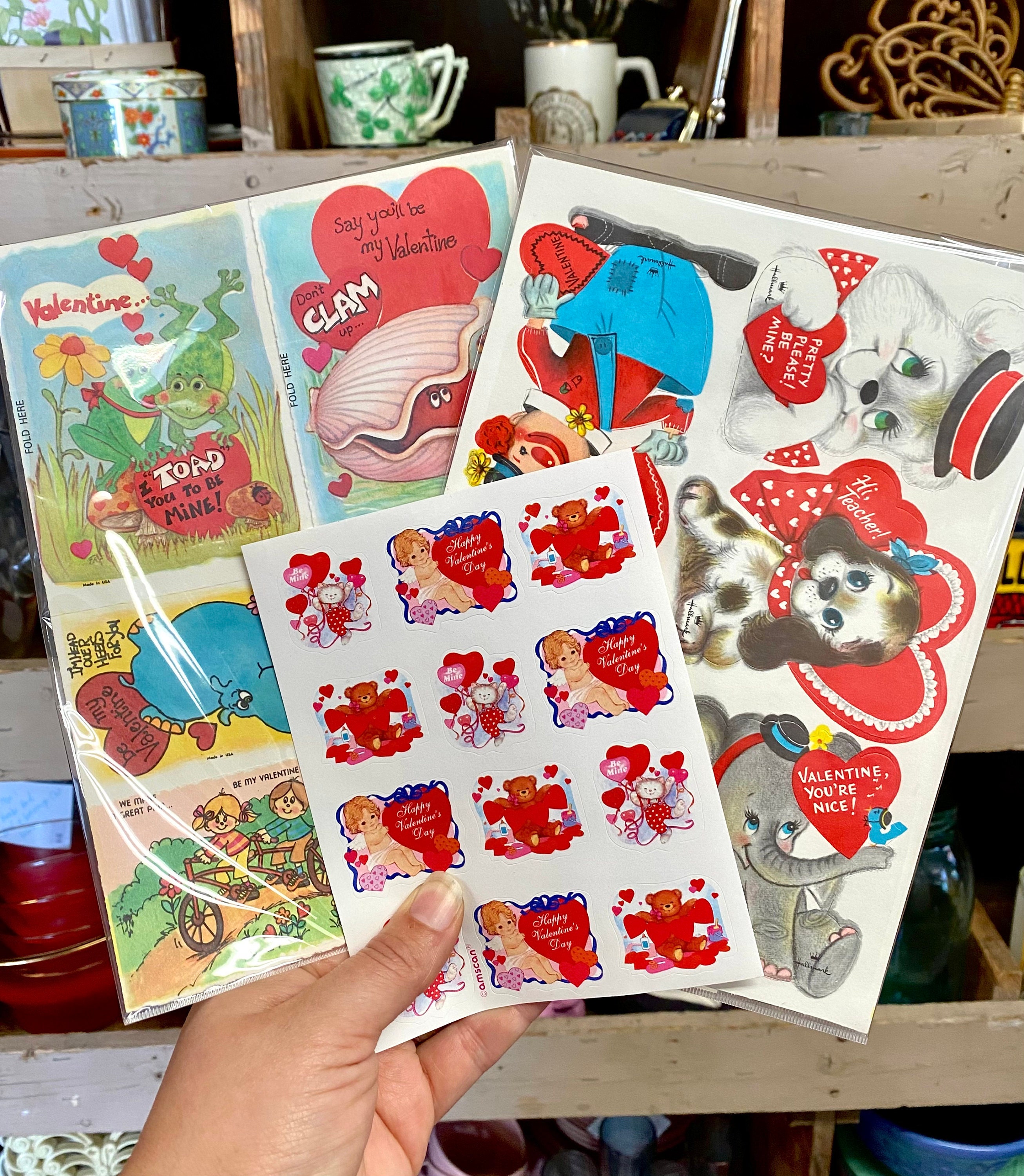 Nothing is more nostalgic than a sweet lil kitschy cute Valentine that your great tia or nana would have had. If words of affirmation are your love language, a cute card with a heartfelt note from a loved one is literally the sweetest thing. I have singles ( no pun intended) in store for $1-$2 each and sets from $6-$12. Making it a very afforadable option! 
3. Vintage Brooches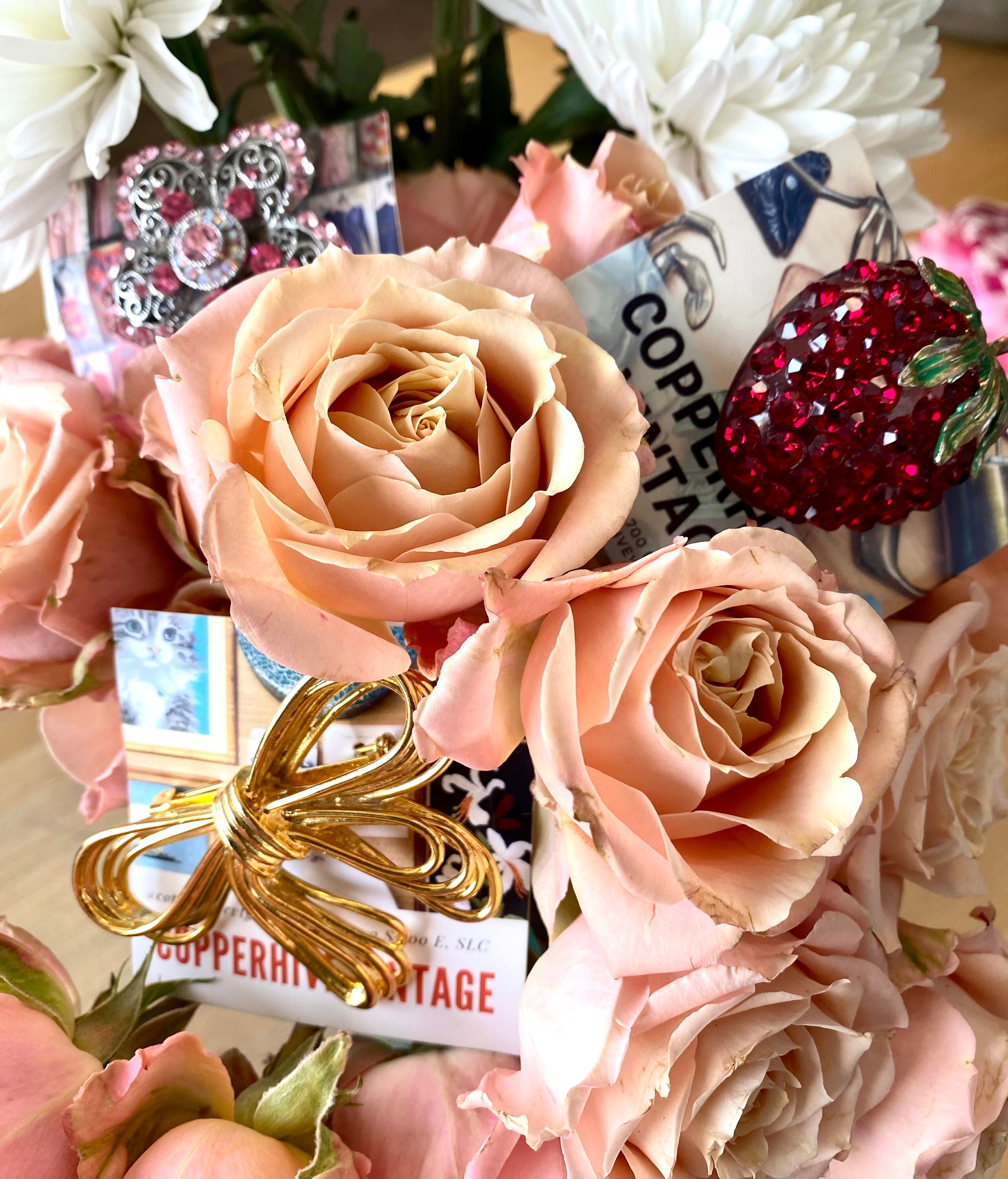 I could do a whole post about pretty sparkly things. They're so special when you find a pretty piece that speaks to someone you love, with so many designs from strawberries, bows, and flowers. To untraditional designs for Valentine's Day like swordfish and butterflies. 
4. Vintage Containers + Plants or Flowers.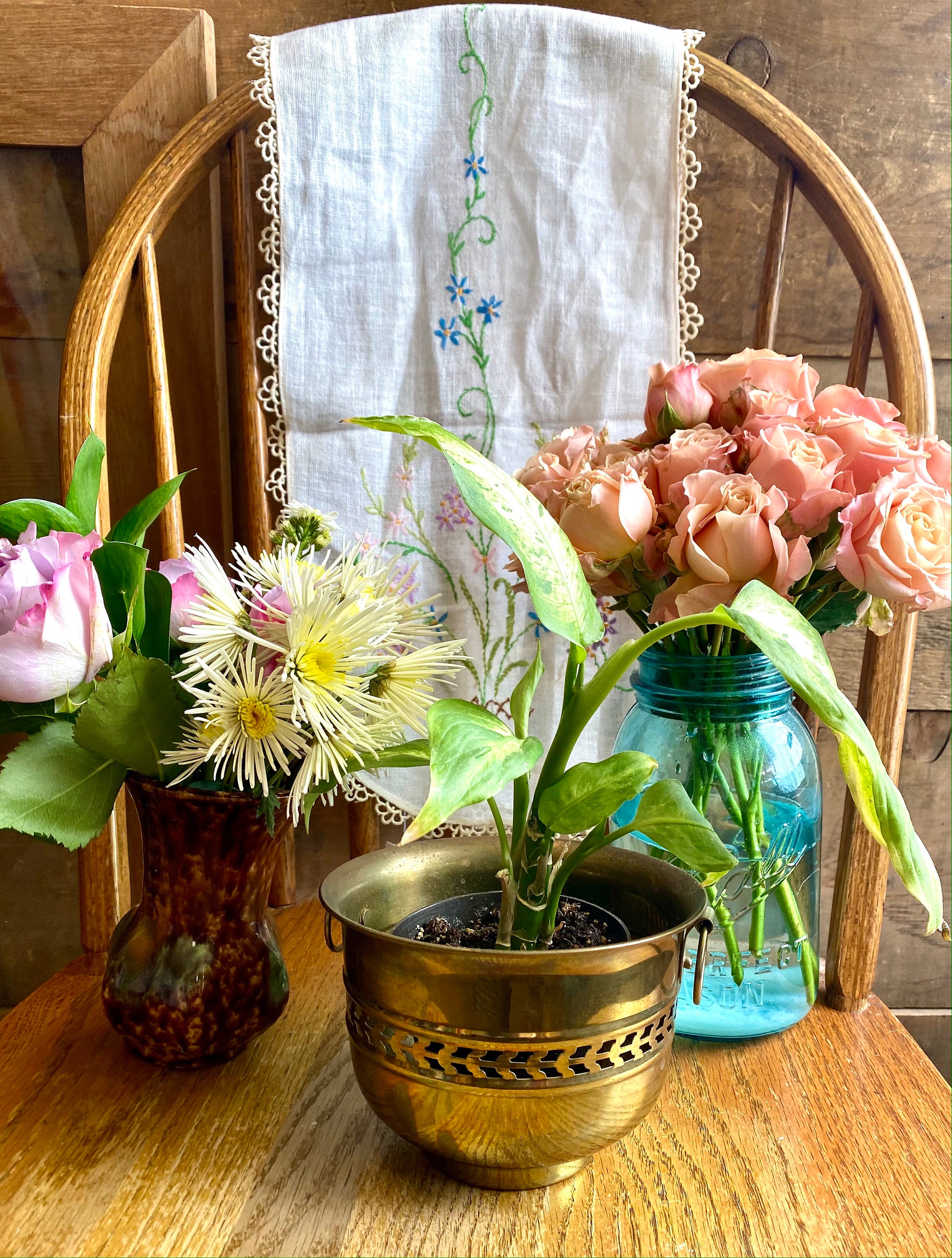 One thing you're sure to find in any vintage shop or thrift store is lots of containers. Our shop is no exception, there's so many things that could be used for a vessel for flowers! 
From mugs, baskets, vases, and even mason jars if your partner loves flowers its a really special way to display them. If you've got someone who loves plants its a great way to give them a new friend! (Plus they can remember your affections for a lot longer than the cut floral will last!)
5. Vintage Scarfs.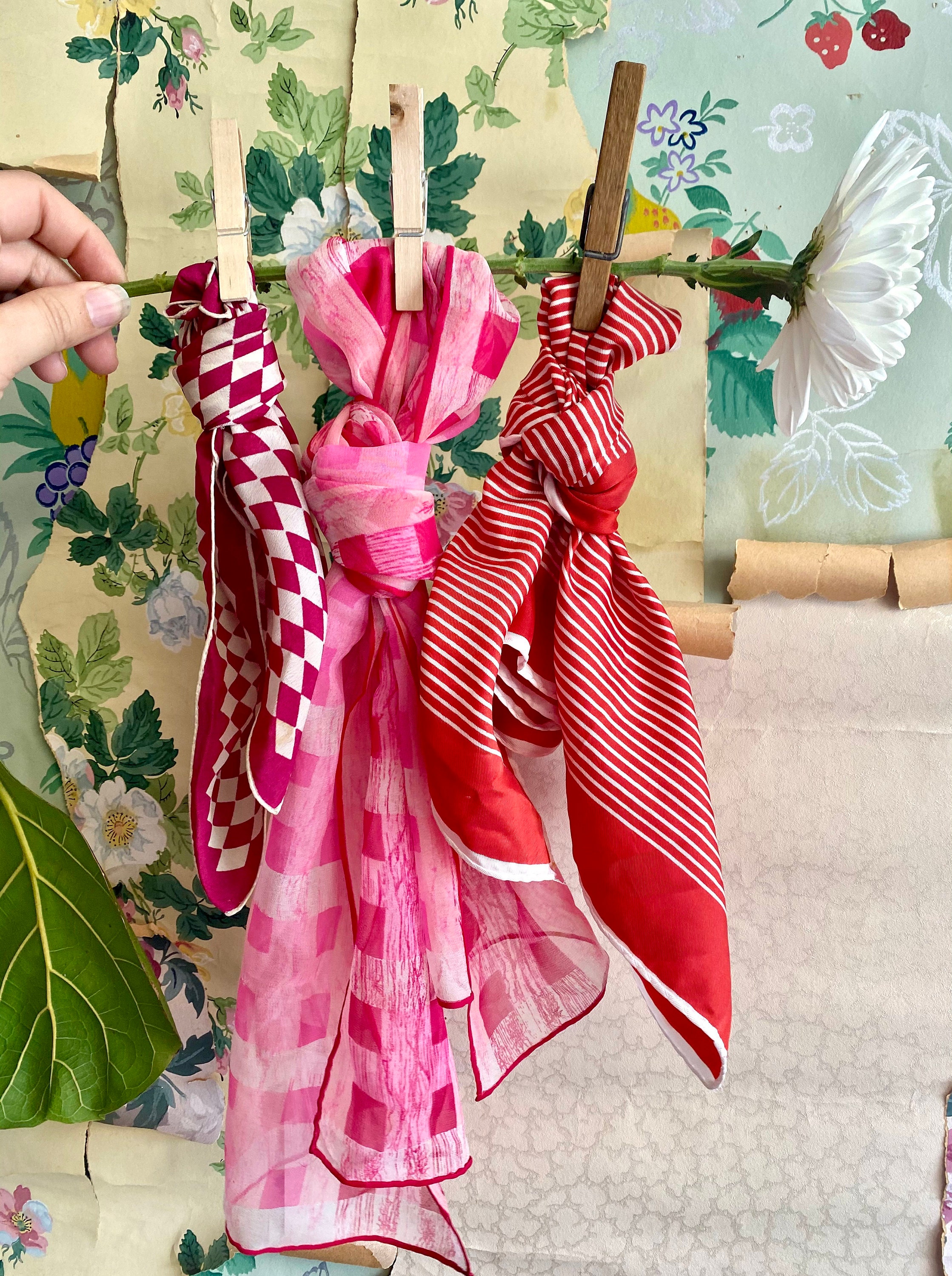 I love giving scarfs as gifts. They're lil lux tokens of appreciation that are usually priced reasonably! Choose a red, pink or white toned one to keep with the Valentine's Theme, or find one that speaks to the interest of the person you're buying it for!
 6. Gift Cards.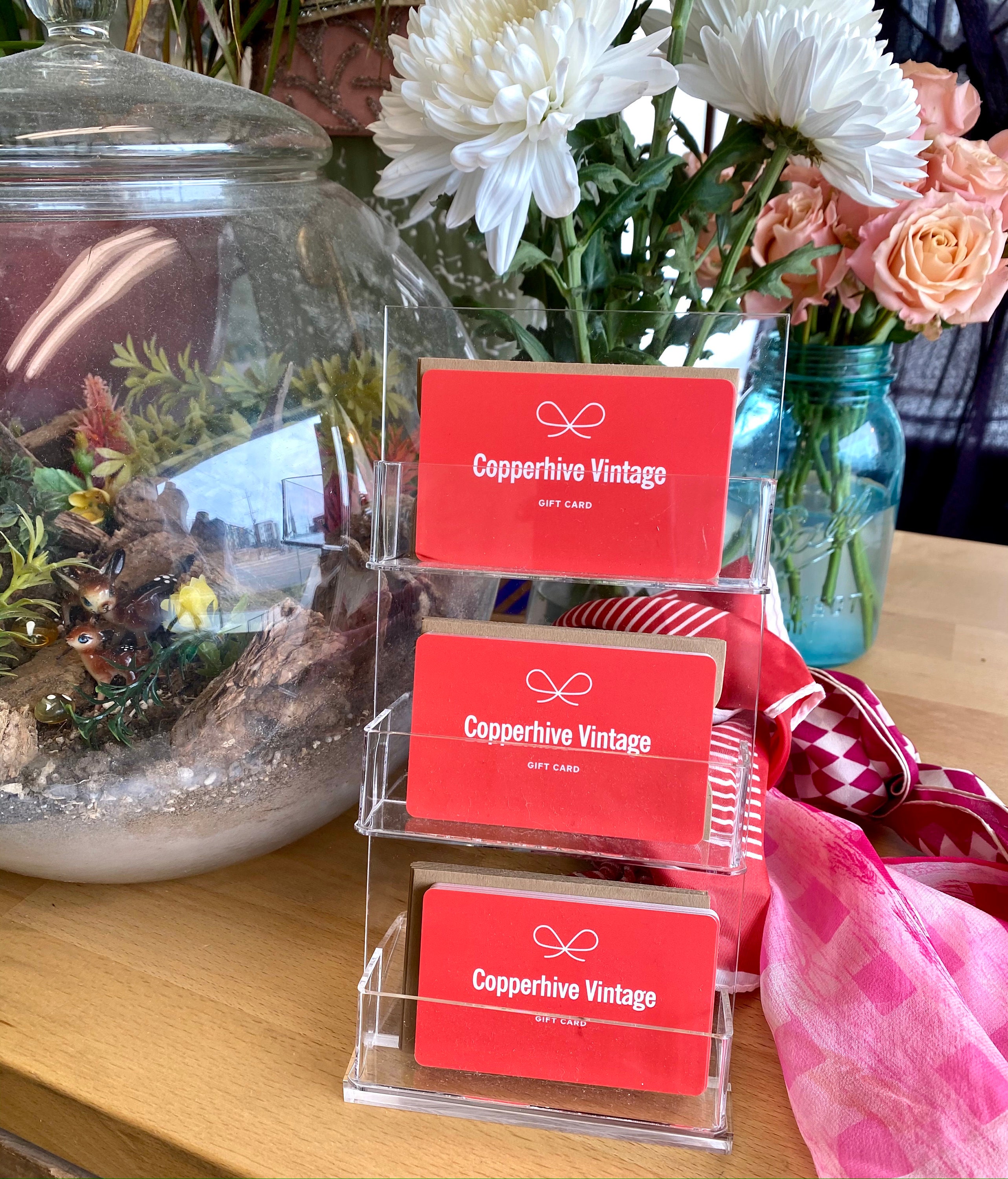 We often have people tell us, I can't wait to bring back my friend, family, or partner to the store. (And we're so grateful when you do!) It might be sweet to get them a little gift card from the store and plan a trip together back to the shop! 
Happy Valentine's Day! We hope that you find a little bit of love, adoration, and friendship on February 14th! 
Love always, 
Jacqueline
Copperhive Vintage